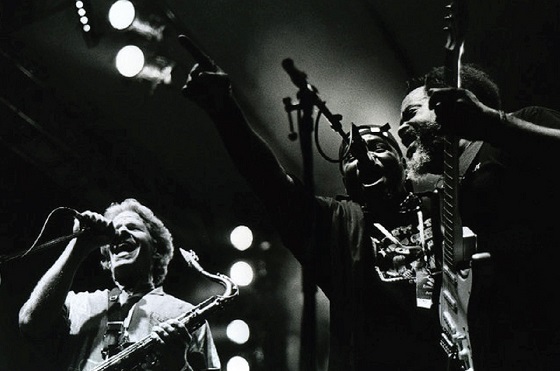 Photo Credit Tore Kersten
In between tours and recording projects with other artists, Robert Martin has begun work on a new recording project of his own, the majority of which he wrote over a period of decades. The diversity reflected in this CD extends well beyond his classical training and Philly soul roots, building an eclectic mix of genres and styles - think "Ray Charles meets Steely Dan, with orchestration by Stravinsky." Robert crafts a deft balance among those diverse elements to create a musical experience that resonates across cultures and generations, identifying and reaching into the soul of any listener, from the nostalgic yearnings of baby boomers to the struggle for identity of modern millennial existence.

The key to Robert's appeal is that he rolls easily through those seemingly disparate realms, luxuriating always in exquisite sound, his unique touch making the heartbreak and the humor seem equally alluring. Whether you lean towards complex and challenging music, soul-stirring blues, funk, jazz, rock, or some combination of all those sounds and more, you will find the CD to have a spirited momentum, heartfelt and engaging and more than agreeable. The title song of the album, Robert's explosive "Land of the Free," draws from the deep well of American soul, ignites and rolls relentlessly with the power of a freight train at full throttle - indeed worthy of many repeat listens.

"Land of the Free" marks a new phase of Robert's life. He is adept as ever at crafting compelling storylines, as well as using various instruments and his own voice's versatility and nuance to breathe deeper dimensions into his songs. The album is solid from start to finish.
Stay tuned for release date. SHOP