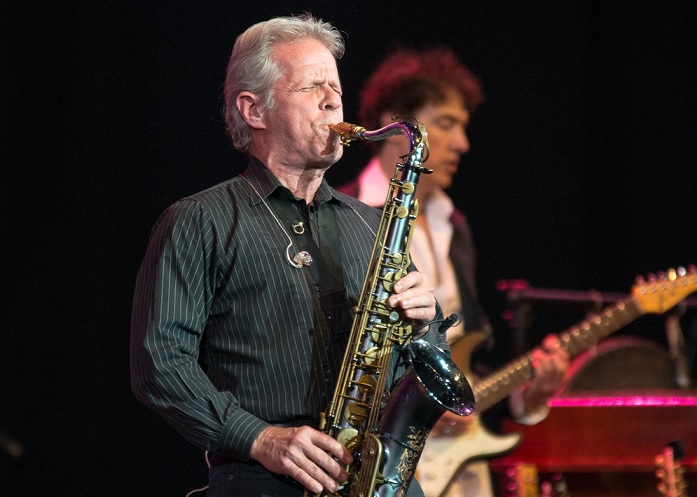 Photo Credit RGA Productions
Shop Music
In between tours and recording projects with other artists, Robert has begun work on a new recording project of his own, the majority of which was written over a period of decades. The musical spectrum reflected in this collection of compositions extends well beyond his classical training and Philly soul roots, building an eclectic mix of genres and styles - think "Ray Charles meets Steely Dan, orchestrated by Stravinsky."
The title song of the CD is Land Of The Free, a fitting concept for a celebration of those diverse elements that Robert has absorbed and blended through the years to evolve his own multi-faceted musical identity. The result is a musical experience that resonates across cultures and generations, identifying and reaching into the soul of any listener, from the nostalgic reminiscence of baby boomers to the struggle for identity of modern millennial existence. The key to Robert's appeal is that he rolls easily through those seemingly disparate realms, luxuriating always in exquisite sound, expressed with a combination of soul and intellect that make the heartbreak and the humor seem equally alluring.
Whether you lean towards complex and challenging orchestral explorations, soul-stirring blues, funk, jazz, rock, or some combination of all those sounds and more, you will find the CD solid from start to finish, with a spirited momentum, heartfelt and engaging and more than agreeable. Robert is adept as ever at crafting compelling storylines, as well as using various instruments and his own voice's versatility and nuance to breathe deeper dimensions into his songs.
The first release is the explosive "Land of the Free," which draws from the deep well of American soul, ignites and rolls relentlessly with the power of a freight train at full throttle - indeed worthy of many repeat listens.
These uplifting treats for your ears are available now!
"Land of the Free" draws from the deep well of American soul, ignites and rolls relentlessly with the power of a freight train at full throttle. It features a powerhouse lead vocal, blues-rock piano, 5 strong horns, soulful background vocals, percolating organ, driving funk bass and drums.

Released April 26, 2018
Credits: Robert Martin - lead vocal, piano, organ, tenor sax, writer, arranger, producer, mixing and mastering
Gerry Antonelli - bass
Ken Post - drums
Darrell Leonard - trumpets
Tom Peterson - baritone sax
Sharon Hendrix - backing vocals
Heaven on Earth - A vocal that soars over unexpected chord progressions, a deadly groove, a brass section that features real French horn and saxophone, thought provoking lyrics - Heaven On Earth is a feast for the body and mind.

Credits: Released October 5, 2018 Robert Martin- all vocals, all istruments, writer, arranger, producer, miing and mastering
Russell's Healing

"Written for my son on his first birthday, inspired by the very fact that he had a first birthday after doctors predicted he wouldn't. One year after he was born, this music was born, and next month - he'll be thirty!"

Credits: Released July 10, 2020 Robert Martin- all vocals, all istruments, writer, arranger, producer, mixing and mastering
Nothin' Gonna Stop This Love

"Nothin' Gonna Stop This Love" is a sultry excursion into deep R&B, with enough intriguing harmonic complexity to satiate the connoisseur, while simultaneously serving up a lavishly satisfying feast of instrumental and vocal soulfulness.

Credits: Released November 7th, 2020 Robert Martin- all vocals, all istruments, writer, arranger, producer, mixing and mastering