Mixing, Mastering & Complete Music Production
Would you like your tracks mixed with the utmost impact and clarity by a top pro mixer? Robert Martin applies the same rigorous level of dedication, creativity and professionalism to mixing as he has been known for throughout his long career as a performing and recording musician. He will apply his unique skill set to your mix, acquired through decades of recording in world class studios with Grammy winning producers and engineers, and touring with the best in the business, using the finest tools available today. Record your tracks in either .WAV or .AIF format, transfer them via a free service such as WeTransfer, and you're on your way to a finely detailed, powerful, professional, broadcast ready mix.
While studying horn at the prestigious Curtis Institute, Robert cut his teeth as a top call session player at the legendary Sigma Studios in Philadelphia, where he played on countless gold records (see discography for details). He soon added production and mixing to his arsenal of skills, doing sessions at the famed Record Plant Studios in NYC, L.A. and Sausalito, Enterprise Studios in L.A. BBC in London and many others, all the while maintaining a rigorous touring schedule as a singer and multi-instrumentalist with musical icons like Frank Zappa, Michael McDonald, Etta James (on tour with the Rolling Stones), and Musical Director for Bette Midler. He even managed to fit in recording sessions with Prince and Sheila E, the Moody Blues, and wrote horn arrangements for Gladys Knight.

In addition to the technical knowledge available to any audio student, Robert has the unique advantage of hands on learning in the real world - at the "Church of Etta James," the "University of Frank Zappa," and arranging, performing, mixing and mastering with the legendary Wilson Pickett (Photo below.)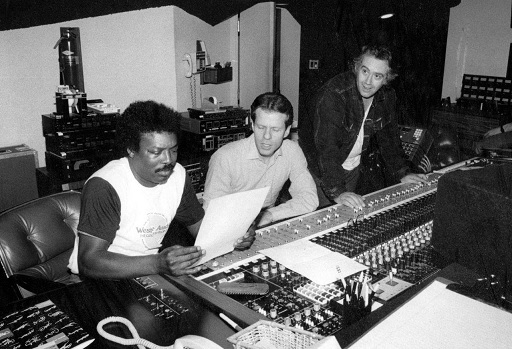 With training and experience at such a high level and broad range of styles, Robert's world class ears became attuned to nuances of timbre and blend not available in merely technical school environments. He brings all this unique experience to every project, every mix, every master - experience and real world knowledge other mixers just don't have.

Primary monitoring is performed in an acoustically tuned listening environment through Neumann KH 120 A Reference Monitors with KH 805 sub, yielding accurate, uncolored response from 18 Hz to 20 kHz. According to top reviewer Ken Rockwell, "The Neumann KH 120 A monitor speakers are the most accurate speakers I've ever measured." Additional monitoring references include Ultimate Ears Remastered custom fitted in-ear monitors to address the finest details of your mix. Robert uses a comprehensive library of superb plugins, including Brainworx, iZotope, Black Box, Slate Digital, Waves, Lexicon, Eventide, Maag, Eiosis, Antares, Melodyne, PSP, Softube, Valhala, Klanghelm, Airwindows and more, featuring award winning emulations of classic analog equipment.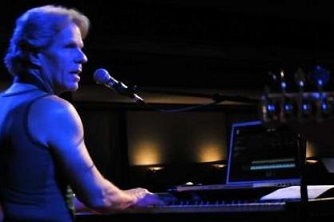 Does your mix need a little help with some additional overdubs? Robert's skills as a powerful singer and multi-instrumentalist can be just the professional enhancement your tracks require. Sound libraries include Ivory II, Stylus RMX, Trilian, Omnisphere 2, Alchemy, Kirk Hunter, Garitan, Bizarre Guitar, Real Guitar, and the full compliment of synths, emulations and processors from Logic Pro X, in addition to real saxophone and French horn, recorded through an assortment of microphones by Telefunken, Neumann, AKG, Sony and Groove Tubes.
For further details and to begin the process, contact me.