Banned From Utopia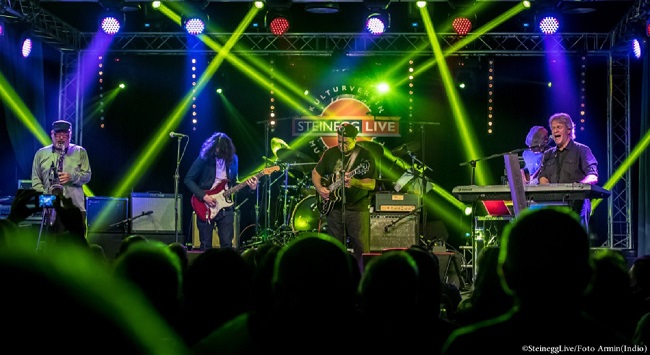 Photo Credit ©
Steinegg Live - Armin,Indio
"After the very first ZappaUnion Festival was such a success in Norway in 2012, my friends Erlend and Bjorn suggested that I come back in 2013 with a full band of Zappa alumni. I agreed that it was a great idea and reformed Banned From Utopia, a unique combination of musicians who first began performing in 1994 in a series of concerts to commemorate Frank's life and music. The band performed in various configurations over the next few years, but hasn't been seen for many years until now. WE'RE BACK, and very excited to play this great music for the fans that love it as much as we do." Book Banned From Utopia
Ray White - vocals, guitar Photo Credit Haluk.Gurer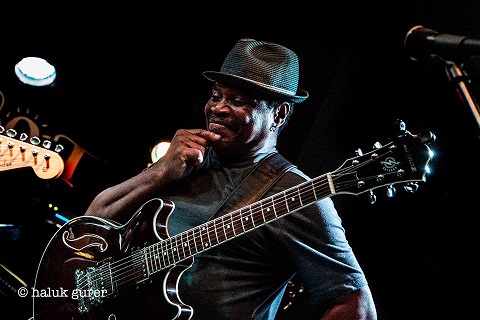 One of the most powerful and distinctive voices that ever graced a Zappa vocal, Ray White.
Ray White's distinctive, powerful voice was first heard interpreting Zappa's music in 1976. From that beginning, he became an integral member of Frank's band through 1984, and can be seen on the DVD recorded the summer of that year in New York, "Does Humor Belong In Music?" A former member of the Edwin Hawkins Singers gospel group, he also brings a solid R&B guitar style to the blend, both as a rhythm player and as a soloist. Looking towards future creative endeavors with Banned From Utopia, Ray is also a gifted writer and lyricist
Robert Martin - vocals, keyboards, saxophone, French horn Photo Credit The Blues Garage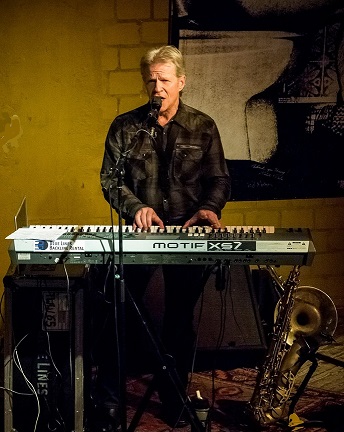 Keyboards, horns, and of course, the voice that always made Frank smile, Robert Martin brings it all.
Robert (Bobby) Martin joined Frank Zappa in 1981 and sang and played various instruments on every tour from then on, through the final tour in 1988. In addition to the diverse sonic palette Robert brought to the band with his multi-instrumental skills, Zappa relied heavily on Robert's unique vocal power and range to enhance the variety of musical styles Frank explored in all his performances. In any moment, Frank might switch from heavy metal to classic Doo Wop, or anything in between, and Robert would be right there..
Tom Fowler - bass guitar Photo Credit Haluk.Gurer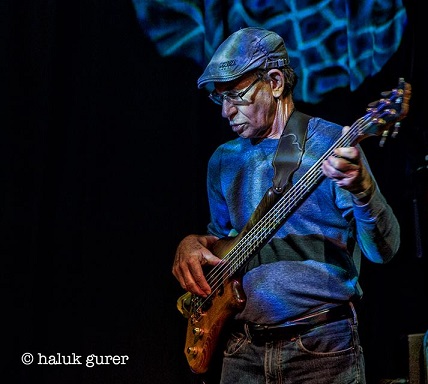 The other half of the classic Zappa rhythm section mentioned below, Tom Fowler, from one of the most prolific musical families ever.
Tom Fowler's history with Zappa goes all the way back to the early '70s, when he played with Frank for three years, along with his brother Bruce Fowler, in the pivotal band with George Duke and Jean-Luc Ponty. He played on Zappa classics like Over-Nite Sensation, Apostrophe, Roxy & Elsewhere, One Size Fits All and Bongo Fury. Tom would later go on to play bass with Ray Charles for ten years, was the main bassist on "Genius Loves Company" and was the featured bassist in the movie "Ray."
Albert Wing - tenor sax, soprano sax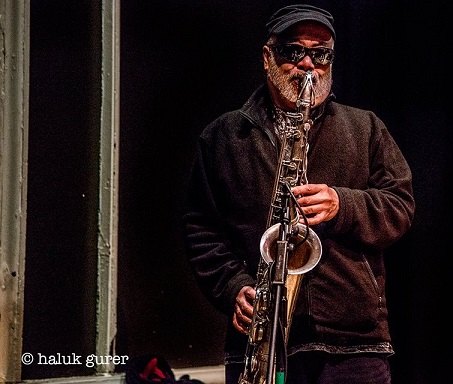 Photo Credit Haluk.Gurer
Just when you think the heat can't go any higher, Albert Wing makes it clear that he was just getting warmed up.
After knowing Frank for many years, Albert Wing joined the elite fraternity of Zappa alumni as the tenor saxophone player in the epic five piece horn section for the final Zappa tour in 1988, reuniting with some of the members of The Fowler Brothers band he had been a part of. In addition to blazing technique, he brought a spirit of freedom and spontaneity to the Zappa horn section, and brings that same spirit to Banned From Utopia. Albert's lyrical soprano sound and bold tenor sound add vivid colors to the the BFU sonic signature.
Robbie Mangano - guitar, vocals Photo Credit Haluk.Gurer
At age 17, Robbie Mangano entered New York University. It was here that he discovered the whole filmography and
discography of Frank Zappa at the school library. In awe of the kind of genius Zappa was, he transcribed some of this music and became influenced to write more. Robbie began playing guitar in two bands with college friend, Carl Restivo. Not having any guitar equipment (only bass equipment).Robbie borrowed from his brother and from Carl to record and play gigs. Playing guitar was new and exciting to Robbie, as he felt lead guitar was the wildcard section of the band, now being free from keeping the whole band together on the bass, and free to let go and improvise on top of chords instead of influencing them from underneath.
While at NYU, Robbie experimented with Music Composition, Cello, Drums, Midi Technology, Film Scoring, Orchestration, Recording Technology, Atonal Music Theory, Metalsmithing, and Psychology, and took an internship and landed a freelance job and transcribed for Guitar World Magazine and Amsco Publications.
Directly after college, Robbie joined a Zappa Tribute band called Project/Object, playing bass and guitar with members of Frank Zappa's band, and embarked on his first tour and first overseas gigs through that ensemble. Soon after he would begin touring with more Zappa alumni in The Grandmothers Of Invention. Most recently he has toured with John Lennon's son, Sean Lennon.
Joel Taylor - Drums Photo CreditEvelyne Balliner
Since moving to Los Angeles in 1985,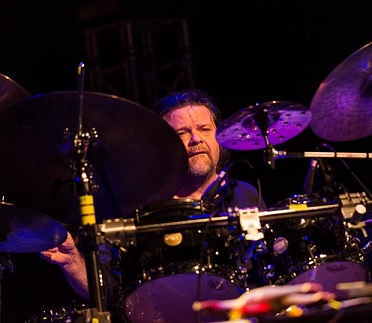 Joel Taylor has been in demand as one of the most versatile drummers currently in the L.A. studio and touring scene. He has performed and recorded with a diversity of artists that span the whole stylistic spectrum of the music world, such as Stanley Clarke, Allan Holdsworth, Michel LeGrand, Al Dimeola, Frank Gambale, Andy Summers (The Police), Robben Ford, Colin Hay (Men at Work), Michael Buble', Josh Groban, Eric Benet, Brian Bromberg, Micky Thomas (Starship), Bobby Kimball (Toto), Michael Buble', Vesta Williams, Bobby Caldwell, Joe Sample, Jeff Lorber, Herb Alpert, Yanni, Josh Groban, etc.
Joel is on the short list of drummers for legendary producers David Foster and Peter Wolf. He has performed on numerous Film, TV, and Video Game soundtracks including Gran Torino, Anchorman, Witches of Waverly Place( The Movie), Hannah Montana, and Jonas Brothers. He is also featured on over 100 of the drum tracks for the award winning, multi-platinum, Guitar Hero II, III, Rock the 80's and Rock Band video games. All featured drum tracks were recorded in Joel's Jackalope studios in Altadena,Ca. Joel has also recorded drums for hundreds of national jingles. He now records for musicians and producers from all over the world in his studio via the internet.
Born in Worland, Wyoming, in 1959, Joel started playing drums and trumpet at an early age, performing on trumpet at Carnegie Hall, when only 16, with the McDonald's All American High School Band.
Joel studied at Berklee College of Music (1979-1982) focusing his attention on the drums and recording engineering. Alan Dawson and Gary Chaffee were his private drum mentors during this period.