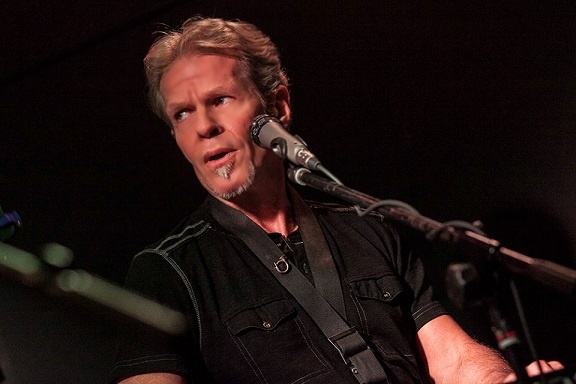 Photo Credit © Haluk Gurer
Robert used all those talents while recording and touring with the successful pop group from Woodstock, Orleans. He then auditioned for Frank Zappa and performed on all of Frank's tours and live albums from that time on. In between tours with Zappa, he earned the position of Musical Director for Bette Midler, and toured or performed with Paul McCartney, Michael McDonald, Stevie Nicks, Boz Scaggs, Etta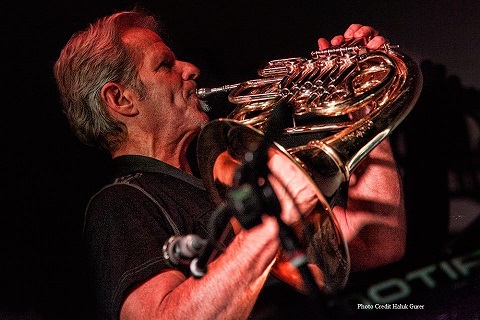 James, Patti LaBelle, Bonnie Raitt, Kenny Loggins and many others.
Photo Credit haluk Gurer
In addition to recording his own solo album for MCA Records, Robert also recorded with Prince, the Moody Blues, Lyle Lovett, Gladys Knight, Glenn Frey, Bobby Caldwell, Michael Bolton, David Sanborn, The Stylistics, The O'Jays, Sheila E, The Blues Brothers, and a long list of other artists. Robert played keyboards, sang backing vocals, arranged, mixed and co-produced Wilson Pickett's 1987 Grammy nominated album on Motown, "American Soul Man."

Since 1986, Robert has owned and operated his own studio and branched out into programming, engineering, mixing, mastering and producing music for advertising, film and television. He composed the music for the Emmy and Golden Globe award-winning television show Cybill on CBS. He also composed for Baywatch, Martial Law, and three seasons of Lifetime Television's Intimate Portrait series.
Robert has been a featured performer for many years at the annual Zappanale festival in Bad Doberan, Germany, and also performs throughout the year in numerous large-scale concerts, running the gamut from country to rock to full blown orchestral and chorale performances.
Robert is equally at home in theatrical productions, having worked four years with The Troubadour Theater Company in Burbank, and as Musical Director for "Little Egypt" at The Matrix Theater in Hollywood and at the New York Musical Theater Festival.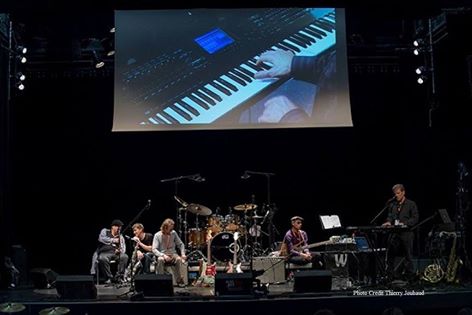 Robert also presents live Master Classes with a special focus on the advanced harmony and theory of Frank Zappa. Having toured and recorded with Zappa for many years and undergone rigorous classical training himself, Robert is uniquely qualified to explain Frank's approach, incorporating live performance, visual examples and a lively Q&A session to enhance the presentation.
With visionaries like Frank Zappa as a mentor, Robert has delved ever further into the realms of cutting edge technologies and musical sound design. For him, the studio itself has become yet another instrument among the many he already plays so well. Having worked side by side with and observed so many Grammy winning producers and engineers over the years, mixing and mastering has always been a major focus to which Robert brings his unique skill set and rich, deep experience.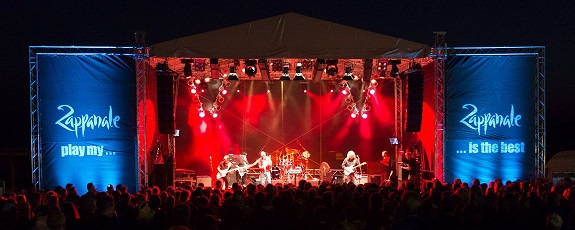 Photo Credit Zappanale